Wreckless Individual Causes Much Damage In Mariaville Last Weekend of 4/19/13 !
Over the weekend some fool drove their pickup truck down the trail from Spook Hollow and tried to cross over the creek using the snowmobile bridge. They backed off the bridge after breaking it and crossed the creek above the bridge and continued down the trail toward Lake Road. They managed to get the truck stuck in a mudhole where it remains today. The forest rangers have identified the truck owner and notified our Trail Boss, Jerry Schoening by phone of this situation and Encon is now involved also. A bulldozer will have to go in and retrieve the truck and the owner is facing huge fines plus other charges and will be held liable for all damages including labor expenses for the cost of repairs to the bridge and all regrading of the land. The landowner is aware of this also and intends to prosecute the vehicle operator for tresspassing. Photos can be viewed here. More info will be posted here as it comes in.
East Berne Adopt-a-Highway
April 13th - East Berne Adopt-a-Highway
Sending out a special thanks to club members Andy Davis and his son Kory, along with Joel,
Tyler and Ryan Vadney, as well as Joel and Christian Church in helping complete the Spring
roadside cleanup in East Berne.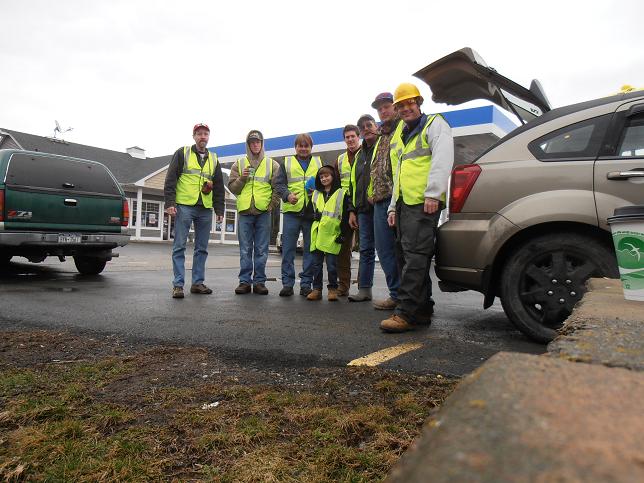 Meet The Newly Elected Officers For The '13/ '14 Season !
Congratulations & Good Luck to our newly elected Officers, our standing Committee Chairs and Trail Bosses. Also we give a well deserved THANK YOU to those who served for us Last Season! See "Contact Us" in the menu !
President: Chad Saddlemire; Vice-Pres.: Ron Shultes; Treasurer: Tammy Saddlemire; Secretary: Rich Egan
Directors:Tom Rulison,Emeritus - '14-'16 Bob Meyer & Karl Pritchard - '14-'15 Mike Riek; Trustees: '14-'16 Matt Harper & Rich Valletta - '14 Joel Church
ALL TRAILS CLOSED Until NEXT Season!!
<<

Start

<

Prev

1

2 3 4 5 6 Next > End >>


Page 1 of 6
Trail Status
Northern Area Trails
CLOSED Mariaville C7B (SctdyC) -
Sloansville C7F
Burtonsville C7E (MC)
Central  Area Trails
CLOSED
Esperance C7E - Delanson C7E & C7B - Duanesburg S71 & C7B (SctdyC) 
Southern Area Trails
CLOSED
Knox C7B (AC) -
Wright & Gallupville C7B (SchoC) -
Berne & E.Berne C7B  (AC)
Who's Online
We have 2 guests online