Attention ALL Trail Bosses
You need to get to Tom Rulison with any & all types of signs you need for the trails via a complete list to him by e-mail. Also anyone who has a stock of signs, make another list of what you have & send that to him with the ones you need !

We need this done by Monday the 16th, so he can get an order in for this season !

SEASON 'S GREETINGS ! ! !


From The Frontier Sno-Riders

As We WISH YOU ALL A Happy Chanukkah ,

Merry Christmas & A Joyous New Year ! ! !
Frontier Sno-Riders' Current Club Membership

11/27/13: 192
(Website Updated 12/2/13)
Farmers' Almanac Winter Prediction 2014
Friday, 30 August 2013 19:51
The Farmers' Almanac is predicting a cold and snowy winter!  Let's hope they're right!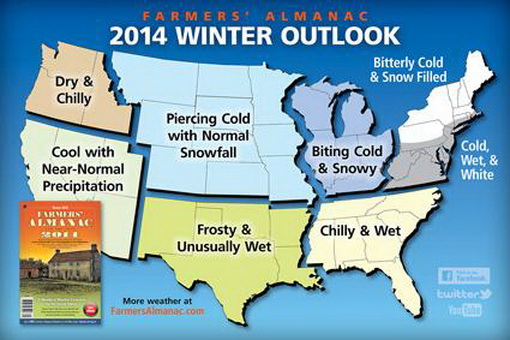 <<

Start

<

Prev

1

2 3 4 5 Next > End >>


Page 1 of 5
Trail Status
Northern Area Trails
CLOSED Mariaville C7B (SctdyC) -
Sloansville C7F
Burtonsville C7E (MC)
Central  Area Trails
CLOSED
Esperance C7E - Delanson C7E & C7B - Duanesburg S71 & C7B (SctdyC) 
Southern Area Trails
CLOSED
Knox C7B (AC) -
Wright & Gallupville C7B (SchoC) -
Berne & E.Berne C7B  (AC)
Who's Online
We have 5 guests online