Important Upcoming Work Party!!
The club will need as many volunteers as possible to help widen the trail from Knox Cave Road to the Township Tavern. The club has been given permission to open up the trail to 15 feet on that corridor which will allow for the large groomers to groom this winter.
Time and Date: Saturday, October 3rd, 8:30 am
Place: Meet at Cell Tower on Street Road
What is needed: Manpower and Saws
Snowmobile Safety Class 2015
Frontier Sno Riders will be holding a Snowmobile Safety Class on December 5th, 2015 at the Knox Firehouse (2198 Berne-Altamont Rd, Altamont, NY 12009)
The classwill begin at 8 am.
Attendees must be at least 10 years old to take the class.
To sign up, Please contact Mike Riek 518-861-5115.
Summer Groomer Maintenance
During the summer when everyone's sleds are put away for the summer, Some club volunteers are working on the machines that keep the trails enjoyable! Repairs, including new axles were installed on the Club's Pisten Bully 100.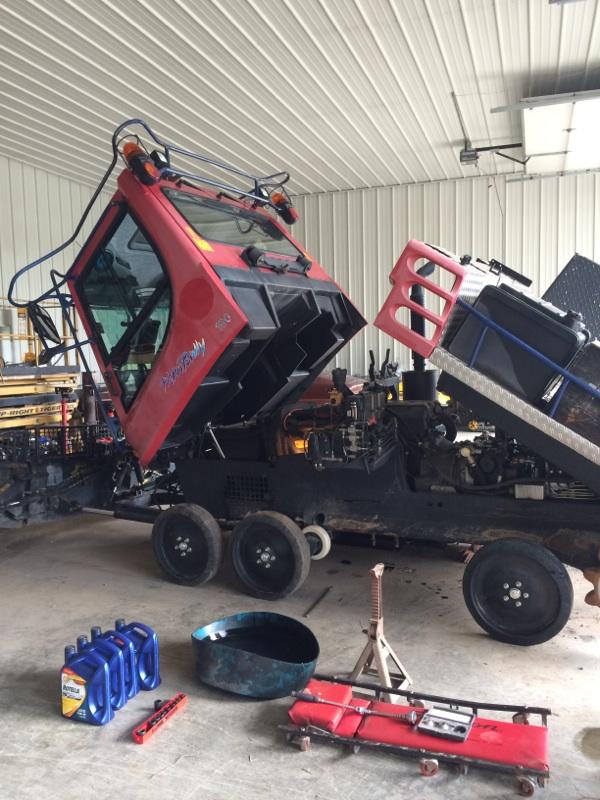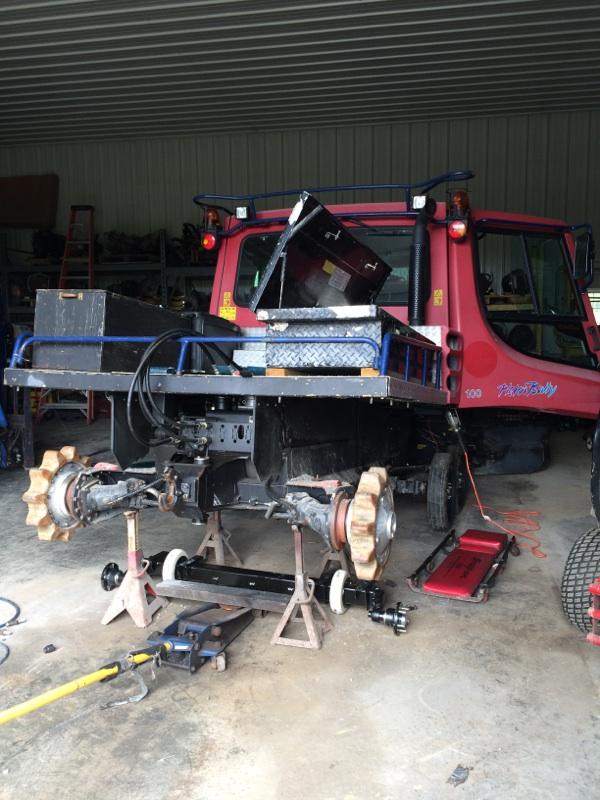 Another Club Member and Board Member, Laudy Hoyenga, spent his time overhauling the Club's Bombardier Skidozer 252.
Mechanical, Body work, track work, new paint, and glass are some of the upgrades to this machine and it's looking great!
Before and after photos.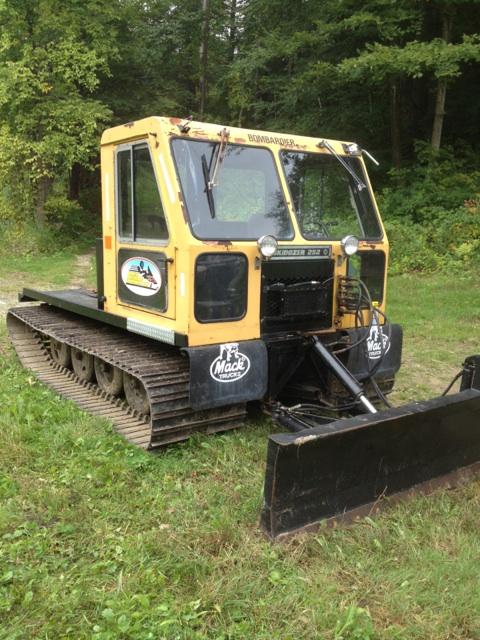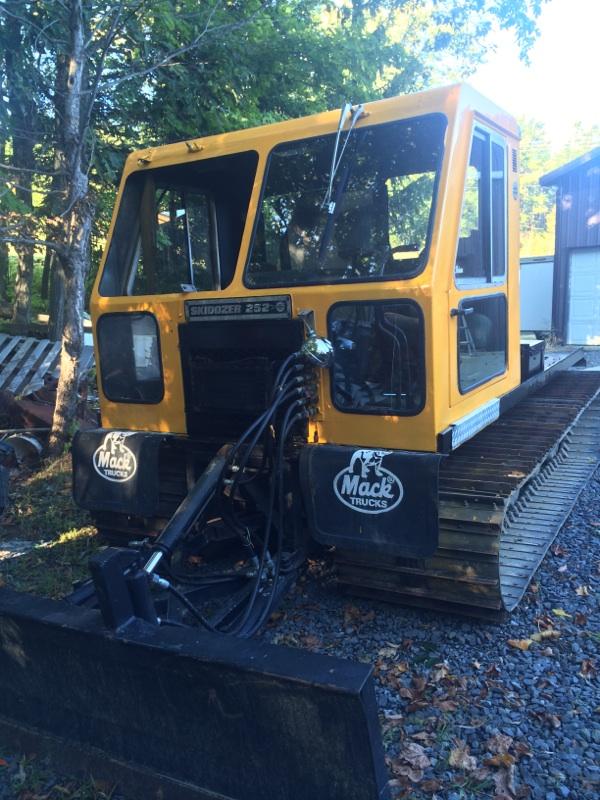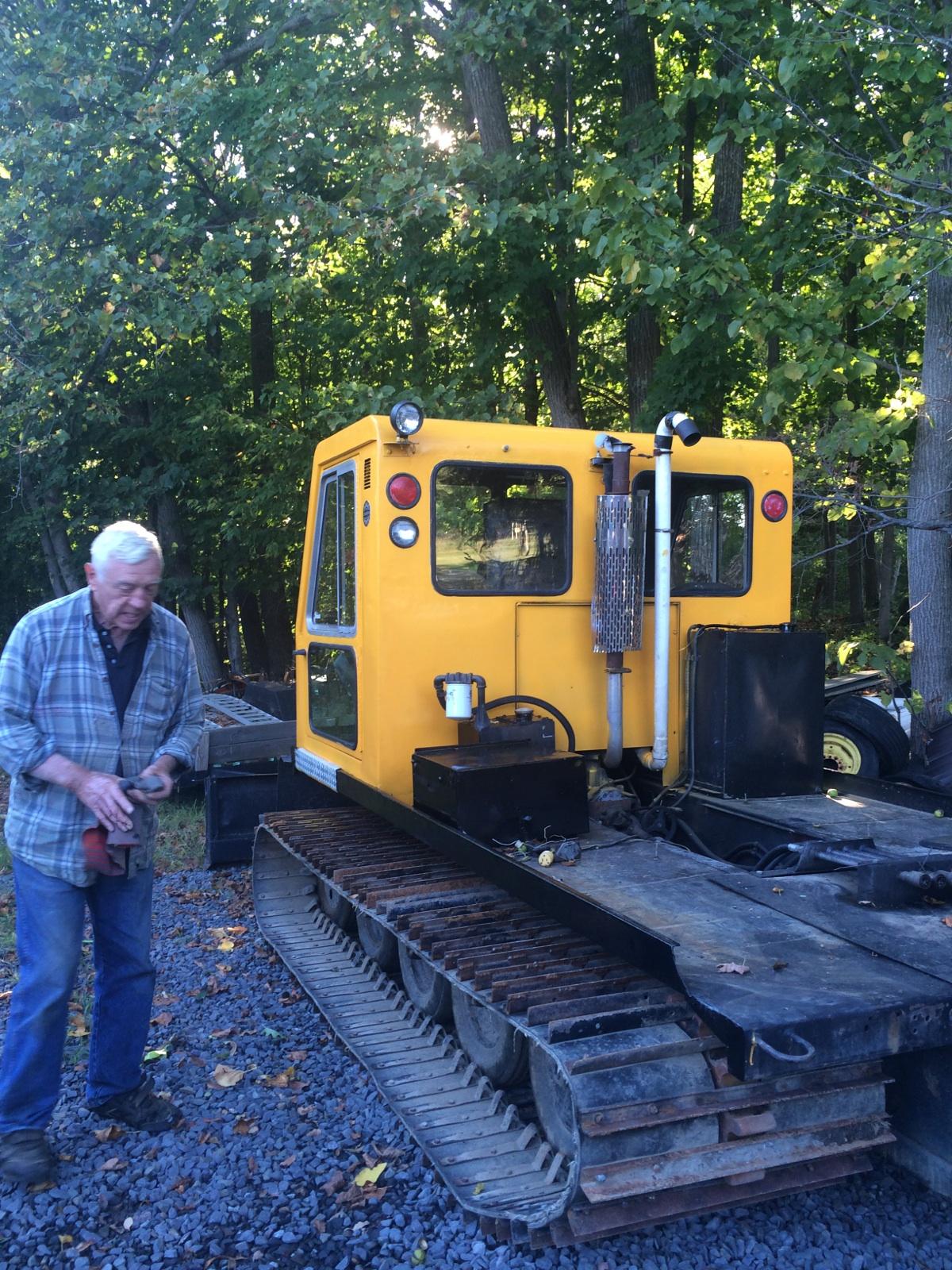 Another Work Party Sunday 9/20/15 at 9am, meet at Karl Pritchard's garage (157 Knox-Gallupville Rd, Berne, NY 12023)
Any questions Contact Ron Shultes 518-514-8572.
Come, lend a hand!
<<

Start

<

Prev

1

2 3 4 5 Next > End >>


Page 1 of 5
Trail Status
Northern Area Trails
CLOSED Mariaville C7B (SctdyC) -
Sloansville C7F - OPEN
Burtonsville C7E (MC)
Central Area Trails
CLOSED
Esperance C7E - Delanson C7E & C7B - Duanesburg S71 & C7B (SctdyC)
Southern Area Trails
CLOSED
Knox C7B (AC)
Wright & Gallupville C7B (SchoC) -
Berne & E.Berne C7B (AC)
Who's Online
We have 7 guests online